February is the month that has lot of love in the air . The Valentine's month fills a lot of excitement in hearts young and old. I am not a Valentine's Day person. Though I always contemplate over turning a florist for one day on February 14 every year. However this February I have been showered with some fellow blogger appreciation and love. First the unexpected Liebster Award from Nuktaa and now it's the Versatile Blogger Award nomination from Saikat (whose blog ironically says a scribble art a day keeps doctor away :D )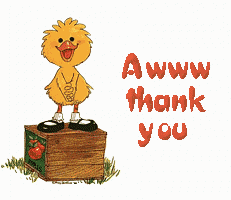 Thanks a lot Saikat for nominating me for this award . I hope my blog could live up to this "versatile blogger"award .Now its time to follow the rules of this Award.
Rules :


1. Nominate only 1 fellow Blogger.
2. Inform the Blogger about nomination
3. Share 7 random things about yourself
4. Thank the Blogger who nominated you.
5. Add the Versatile Blog Award picture to your blog post.
(FLEXIBLE)
Well first seven random things about me. Wow I have a terrible time writing about myself . Anyways lets try...
1. As a kid I was a totally happy with myself ... most people tell me I was fond of rhymes and when alone could be easily caught singing something.
2. I have a disturbingly good memory at times ( Well helped me get through medical school with flying colours but I have a tough time forgetting things which can have it's own drawbacks.)
3.I love nature and I am totally myself when surrounded by the beauty of nature. I am bonded with the SUN since birth astrologically and psychologically so I am prone to mood swings if the sun hides for long.
4. I am a natural with children ... takes me a jiffy to bond with them . I strangely get along very well with younger and older people the only trouble I have is getting along with peers :P.
5. Love reading and buying books . Can't imagine a life and home sans books.
6. I have great REM sleep cycle and I remember almost all my dreams and they are really vivid. The only time I didn't remember my dreams was three killing years of Residency program. I felt like a broken Robot that switched on and switched off .
7. I am a learner to the core. As am growing older that zeal to learn is increasing.
Now it's time to nominate the one blogger who I think is entitled to this award. After much contemplation I nominate Anukriti's Blog .
Thanks again Saikat for this !